I know Easter has already passed but I thought I would share some of the items I put out to not only celebrate Easter but Spring.
I know the table cloth is wrinkled, but I it was just my mother and me for Easter dinner. Trust me, if I was going all out, the tablecloth would have been ironed. By the way, the cute bunny, the place mats, napkins, and napkin rings came from Pier 1.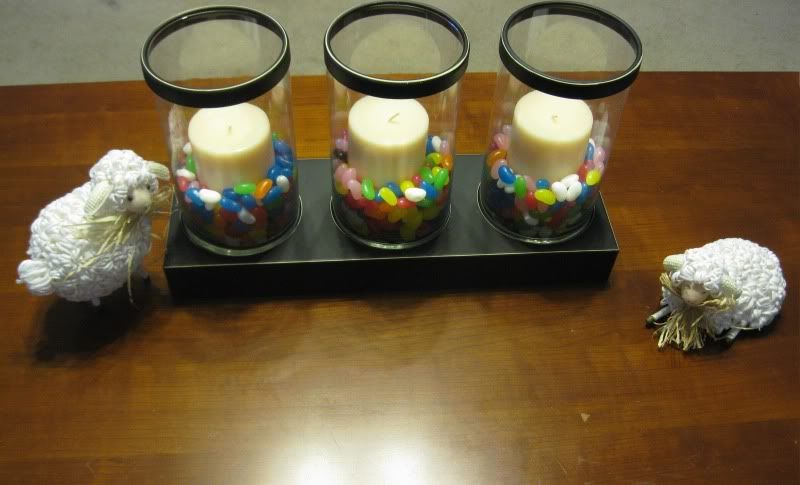 More Pier 1. I got the candle holder several years ago but didn't quite figure out what to do with it until last year. It's great for filling with various things for the various holidays. As you can see, for Easter, I filled it with jelly beans from Dollar Tree, and stuck in some candles I already had. Even my very practical mother commented on how cute it was.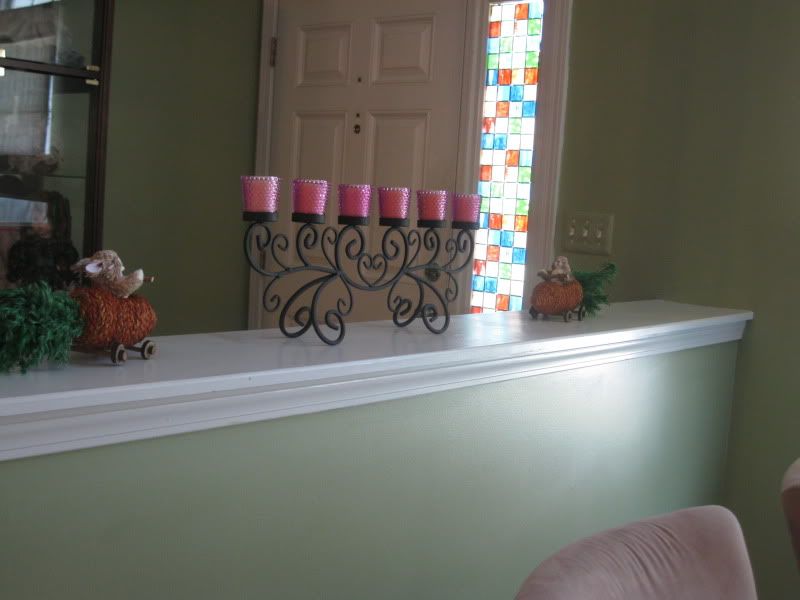 More bunny cuteness via Pier 1. I just couldn't resist the bunnies in the carrot mobiles.
Hope you all had a great Easter!