These past few years, I'm always amazed at the time between posts on any of my blogs. No matter how much I seem to vow to do better, I never seem to quite get back to posting on a regular basis. Starting next month, I'll try to do better.
I thought for my first post for 2014 on Random Home Endeavors, that I would show pics from the big snow storm, PAX, of 2014 that hit the Southern / Southeastern states. We get snowfall from time to time here in the Carolinas but we haven't seen anything like this in ages. Three days of rain, snow, sleet, freezing rain and then more snow.
This is my backyard. I use to have this jungle back there that took up almost half of my backyard. I had it removed right before the storm hit. I'll show before pics of the yard when I hopefully start posting more and take you on the backyard redo journey.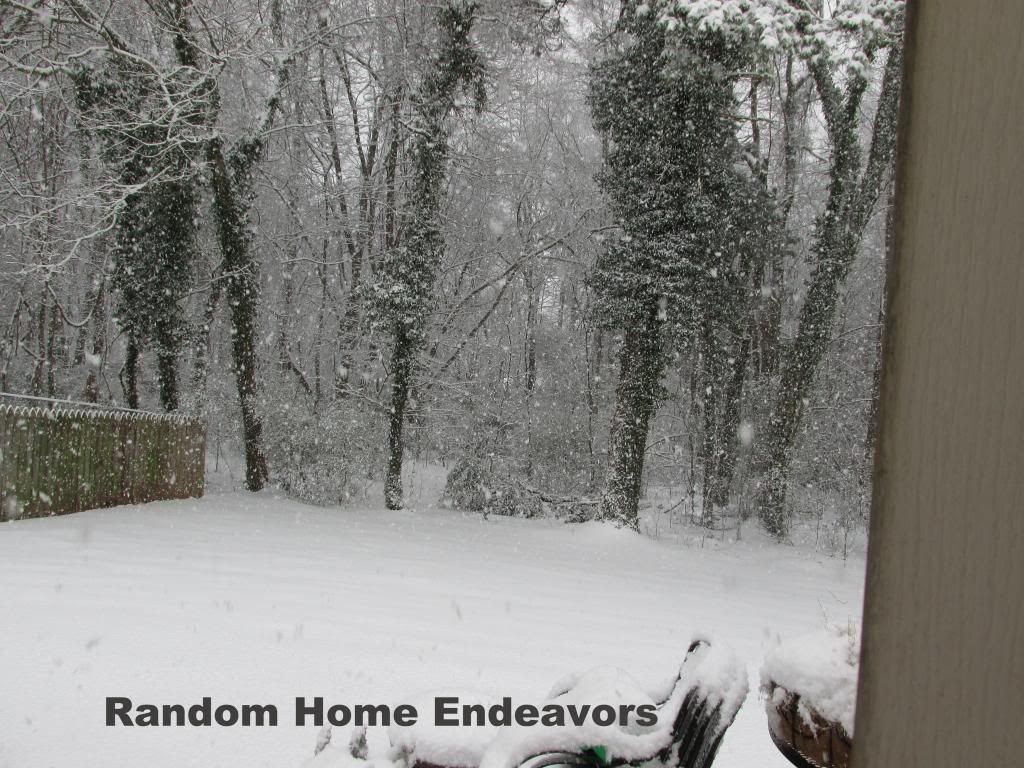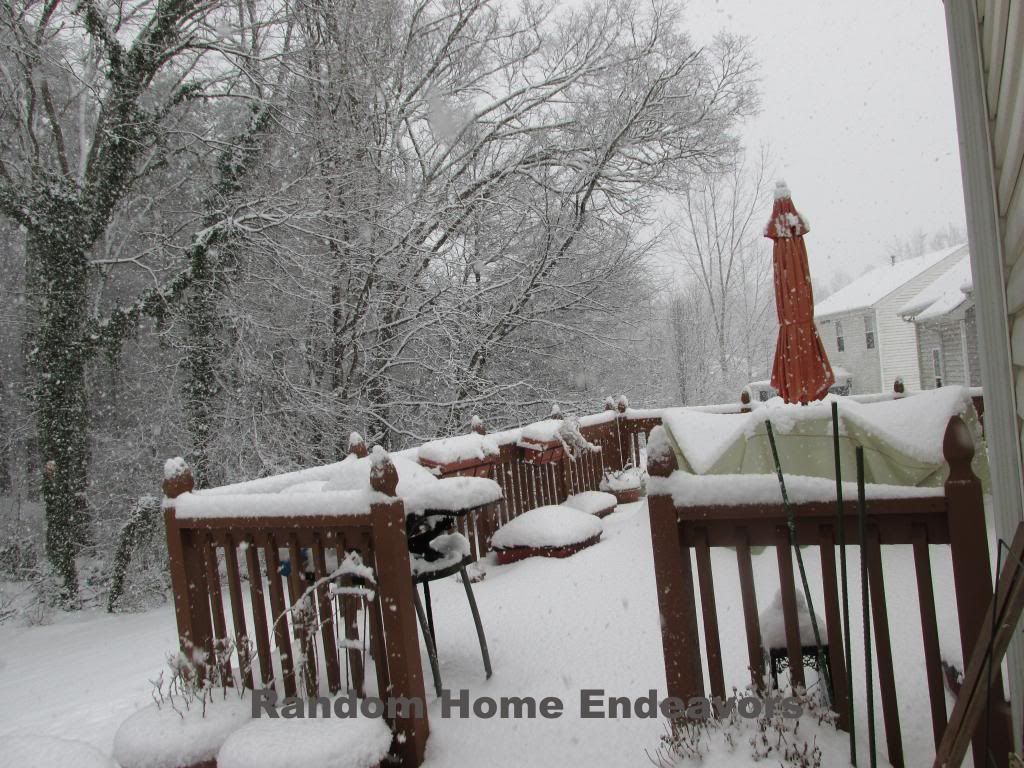 I don't know why I never got the cover on the grill. Look at all my poor lifeless flower pots, makes me sad. Between all the frigid weather in January, our coldest on record, and Snowmegeddon, I'm so ready for spring, flowers, colors, live plants, birds chirping. You get it!
And here's the front yard, you can't even see the street.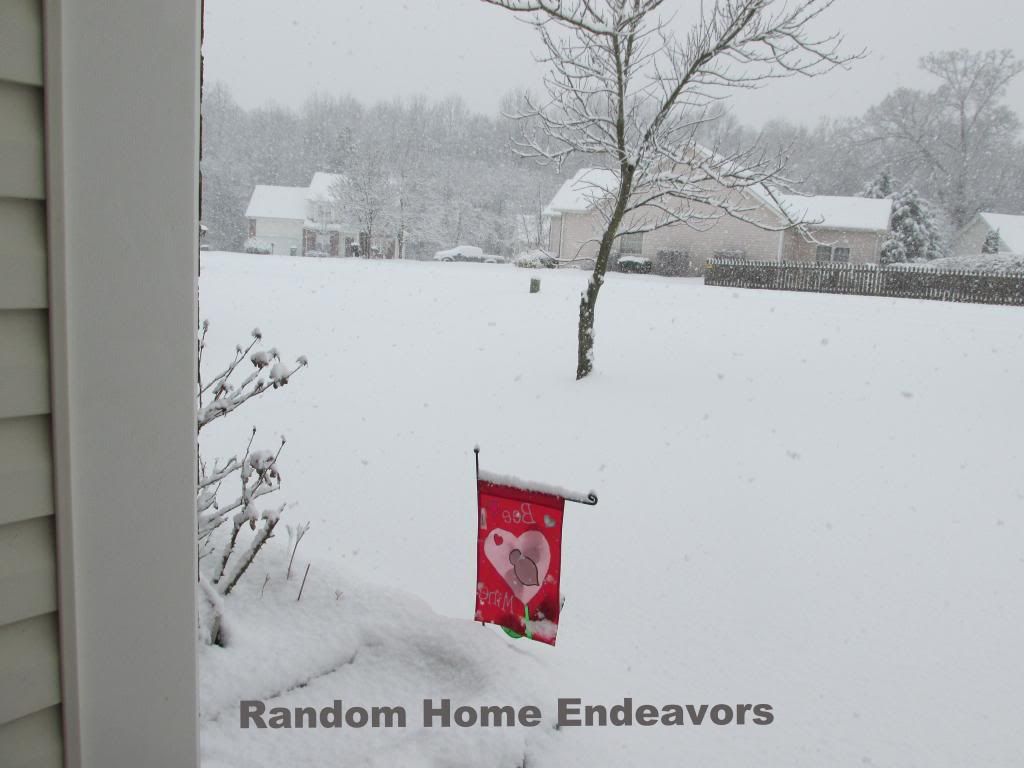 My little valentines flag has almost gotten buried under all the snow. By the end of Wednesday, February 12th, we had gotten about 7" of snow with another 3-6" for today.
Around 3:00 pm today, the sun finally came out, and some melting actually started.
I love seeing snow, I think it's pretty but that's where my love affair with it ends. Eons ago when I was a kid, I loved it because it meant snowdays / no school. Now, since I'm expected to get out and drive in it because it seems like plants here in the Carolinas never cancel work, I don't like it nearly as much. The other reason I don't like it is because in these parts, the snow always seems to be accompanied with ice. I don't do ice at all.