Since starting this blog, I've started a few projects around the house. However, most aren't fully completed nor did I post anything about them.
So, I thought I would start with one of my current projects and then catch up on the others as time goes along.
I've wanted to work on the backyard from the moment I moved into the house nearly 9 years ago or is it 10. I always forget the year unless I actually stop to look it up.
Anyway, the side of the subdivision that I live in backs up to a wooded area. Said natural area took up a good portion of my back yard and was encroaching more and more into the back yard with each passing year.
Every year, I meant to get to it but every year there was more important projects.
But this past year, right before Christmas, I walked out my back door to an even bigger mess when the other half a dead tree came down.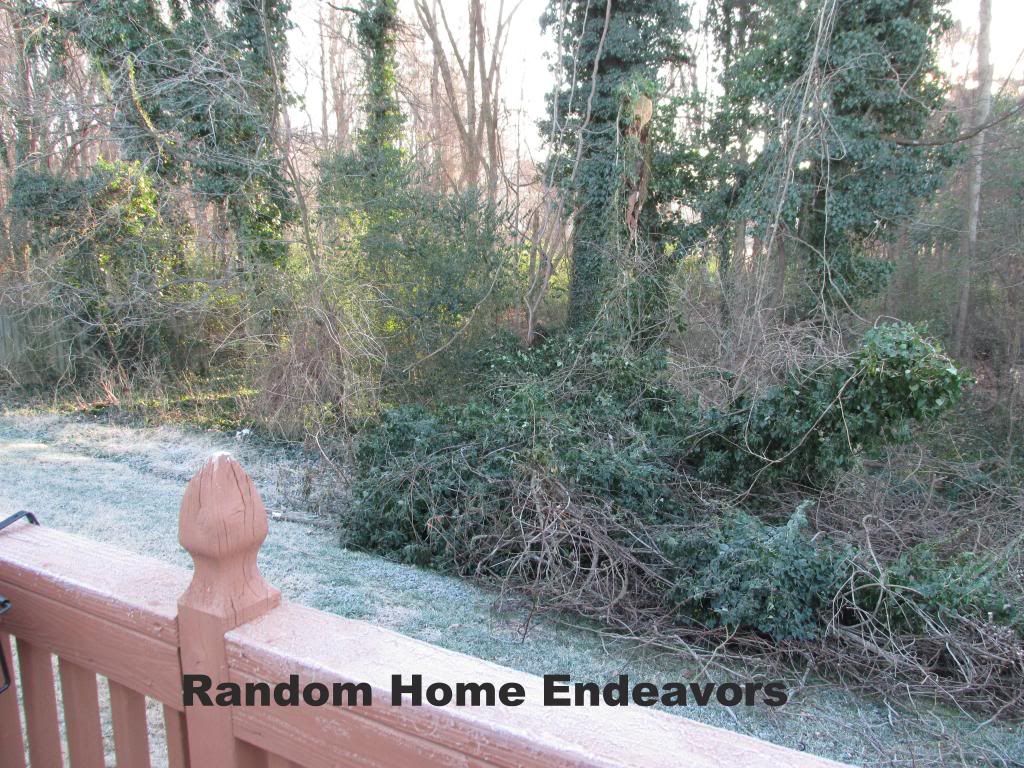 You can tell in the second and third picture how much of my backyard was taken up by this simply by looking at far the forest comes up on my neighbor's fence.
And so, major project for 2014 was dictated to me. Financially, I knew I wouldn't able to be able to do everything this year, so the main goals were to get the forest cleared out and to install a fence. Hey, I need a clean slate before I can even begin to thin about things like landscape and the little four-legged one, seen in the second picture could use a place to run without me always having to go out with her or having to tie her up.
Pictures of the completed Phase 1, as I've termed this phase of the project, will be posted in my next post. I promise I'll get those posted quickly.